The Equipment You Need, When You Need It
Our highly experienced team are the masters of excavation and civil construction services. Thanks to the wealth of experience that we have acquired over the last 30 years, we can make sure that our modern and versatile equipment is available for each phase of your project exactly when you need it.
By the use of innovative logistics, our team will aim to ensure that you are only utilising the specific machinery that you need when you need it, making savings on idle time and money for plant that isn't being used for each specific phase of your project.
Committed To Client Satisfaction
Our express aim is to provide prompt and efficient earthmoving services that meet with our clients' total satisfaction in terms of both on time completion and compliance with our agreed budgets. No earthmoving job is too large or small for our expert consideration and we specialise in working to RMS and local government specifications for kerb and gutter construction work.
Plant & Equipment Hire For The Civil Construction Industry
When you need to get your project completed on time and to budget, you need equipment that you know is up to the job. Our skilled and highly experienced excavation services experts have the most modern and effective equipment available throughout the Hunter Valley area. From breakers and back hoes to tipper trucks and Posi-load tractors, we have all the plant and equipment needed to make the earth move.
Our Equipment Includes
Excavators, 5- 30 tonne capacity
4WD backhoe
Posi-track loader
4WD tractor
Truck and dog haulage, along with a float
Laser/grader
Roller
8 foot mulcher
Rock hammer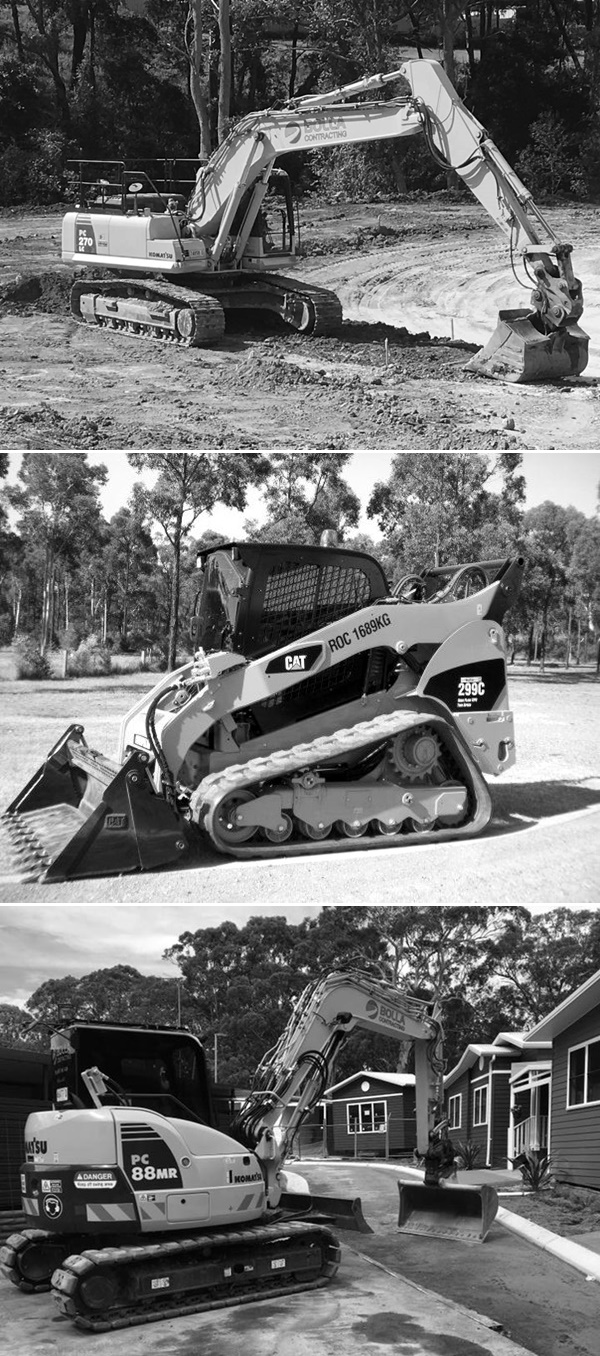 PO Box 334, Kurri Kurri NSW 2327
Mon – Fri: 9am – 5pm
2C2C2C